Eureka Group Holdings (Eureka) is an ASX listed company (ASX: EGH) focussing on providing quality and affordable rental accommodation for independent seniors within a comfortable community environment. Eureka owns 30 villages, 5 of which are owned in a joint venture and an additional 14 villages under management, representing 2,507 units *.
*Figures as of July 2022
Australia's ageing population presents significant challenges in providing affordable housing and care services to our senior citizens. Eureka is positioned for exponential growth in the provision of affordable rental housing, making a contribution to a growing social issue whilst returning value to shareholders.
We are committed to providing quality and affordable rental accommodation for independent seniors in well managed community environments.
A vast majority of the communities owned or managed by Eureka are located in close proximity to public transport, shopping areas and other amenities such as health care facilities.
All our owned community villages offer units featuring spacious, open plan living and dining area, galley style kitchenette, a purpose built ensuite bathroom with provision for a laundry, large airy bedroom and an individual courtyard. The majority of our villages are also pet friendly as well.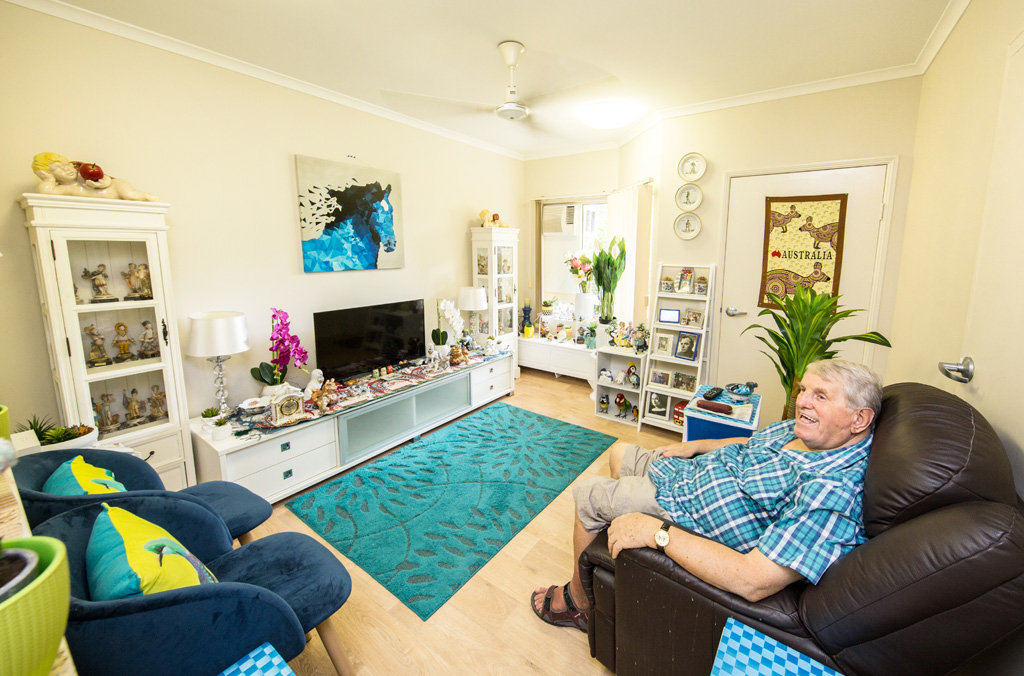 All units are surrounded by manicured gardens and well-maintained lawn areas. Residents have access to regular entertainment and social activities organised by Eureka's Village Managers.
Eureka Managed Services
Eureka provides professional management services to 44 Seniors Villages including 30 Villages of which we own.
As part of our management services we provide:
Management of units in each facility including property maintenance, garden care, and community activities.
Meal services – preparing freshly cooked and nutritionally balanced meals on-site daily for our residents (meal service not provided at all villages).
Ensuring our village managers are providing quality service and satisfaction to our residents.
To find out more about our portfolio of Eureka Villages, please click here.
Village Comparison Documents
The Village Comparison Document gives general information about the retirement village accommodation, facilities, and services, including the general costs of moving into, living in, and leaving the retirement village. This makes it easier for you to compare retirement villages. Below are the Village Comparison Documents for Eureka Villages: